Complete equipment for autopsy rooms in hospitals,funeralparlors and judicial buildings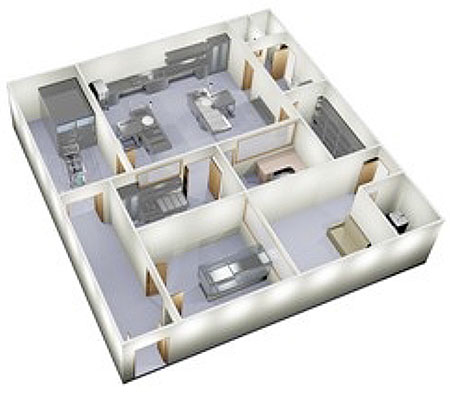 Autopsy Tables
• With or without elevation
• With or without aspirator
• Made of AISI 316 stainless steel
• Washing tray with tap and valve
• Water diffusers and curtain
• Extraction system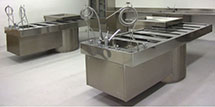 Dissecting Tables
• Central or wall adjacent
• With or without aspirator
• Made from AISI 316 stainless steel
Upper worktop divided into two areas.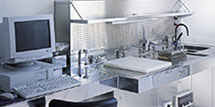 Accessories
• Cabinets for sterile materials
• Medical washbasins
• Work area furniture with drawers, basin, cabinet, shelves, etc.
• Lamps and integrated video systems
• Automatic electric sliding doors
• Stations for the treatment of bio
-contaminated effluents
• Contaminated effluents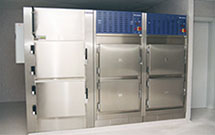 Modular Mortuary Cabinets for Storage or Freezing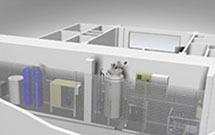 Radiology is where the company began, and has now becoming the main business activity by sales volume. Innovating technology applied to X-Ray generators, with exhaustive quality control and processing, have made this division of the company a world leader in the OEM X-Ray generator business. Exports have consistently grown, and these best-selling units are now exported to more than 120 countries. The R&D department is continuously working on developments to meet the ever-increasing technology requirements and competitiveness requested by RADIOLOGIA-SEDECAL partners and customers.